2017 Annual Governance Meeting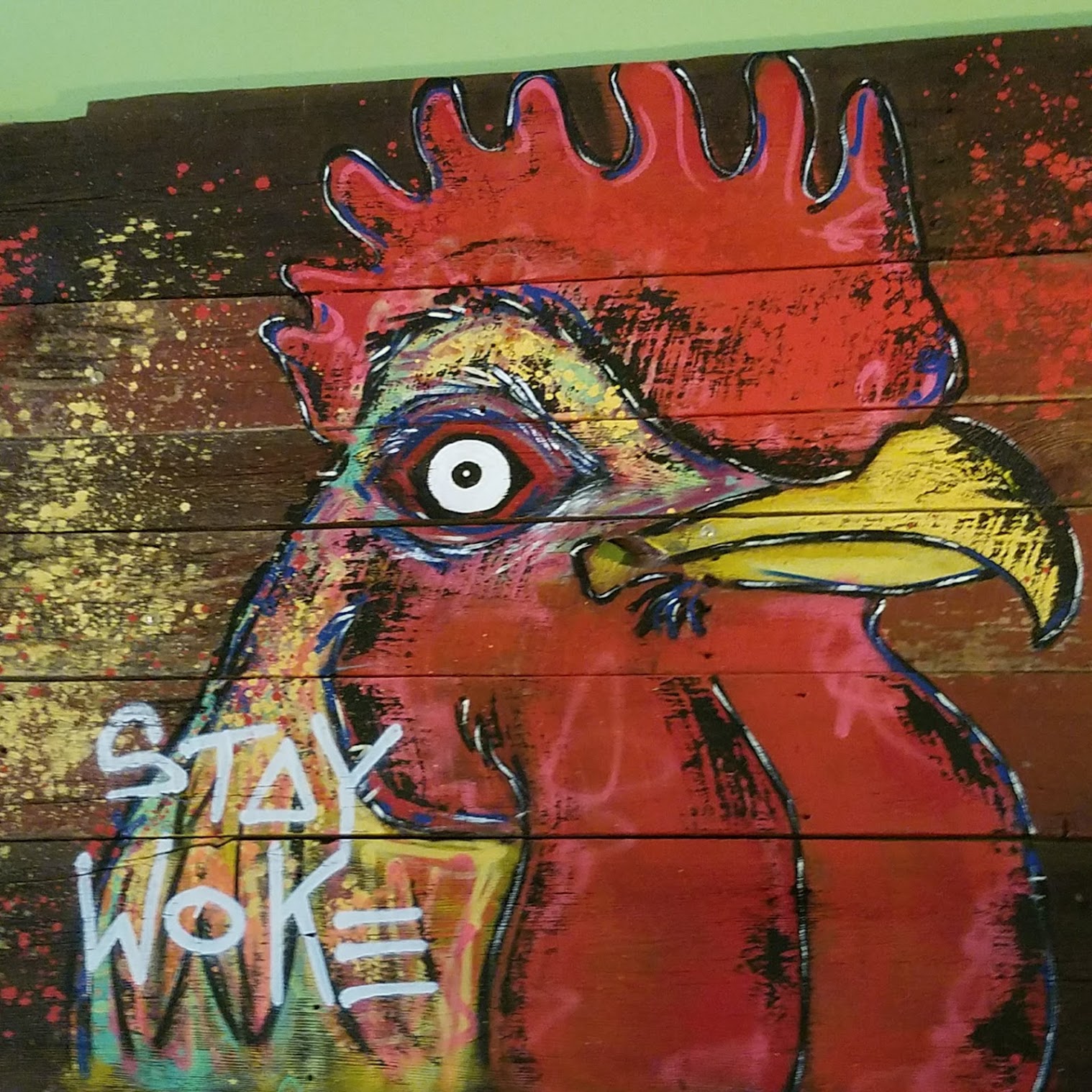 Code for Pittsburgh - Annual Governance Meeting - Minutes
January 7, 1017
Attendance
8 in attendance:
Connor Sites-Bowen, presiding
Dale Sheldon-Hess
Coral Sheldon-Hess
Eleanor Tutt
Toby Greenwalt
Christian Gass
Matthew Lavin
Hollen Barmer
2016 Recap
Connor has written a year-in-review blog post, summed up here:
Held events every month except January (cold) and November (c4a conference).
Best-attended event was Bicycle Crash Data Workshop/Hack Night

Most-specific topic
Most partnering community organizations

Least-attended event was April's non-themed Hack Night
Special Events:

Wikipedia Edit-a-thon

10 new articles
46 edited articles

Design + Open Data presentation to AIGI
Data Drinks (happy hour)

Police Blotter project was a huge win and is now complete
Membership and Communication Channels:

Meetup membership has almost doubled, from 225 to 502
Twitter follows are now >1,000
Recently added a Slack channel

Changed name from Open Pittsburgh to Code For Pittsburgh
CfA Summit:

National organization is no longer officially supporting local brigades
Will advise local brigades at they each try their own thing
So what do we do now?
Also, the national scene is popping off - there are a ton of amazing folks to learn from, who are trying their own experiments in their own contexts. Connecting to that network of cities is vital.
Vision for the Future
Background:
4 or 5 years ago, CfA was providing money to local brigades
CfA is no longer giving out money - moving away from building network to other goals

Local brigades can continue to use branding if they use the CfA Code of Conduct
Brigades can pursue whatever organizational structure will work for them, such as

Consulting firms (LLCs)
Nonprofits (401c3s)
Loose, budget-free affiliations of individuals
So what do WE do now?
Proposal: We continue to exist
Discussion about budget, goals (below)
Budget:
Currently we have no formal budget

Carnegie Public Library has provided space for free
Connor has paid for some tech (domain names, Meetup, etc.) out of pocket

We could do things that cost money, but then we'd need money

Supporting projects with hosting/domains, etc.
Different food options (sponsorships by restaurants also possible)
Advertising, attending events that have fees
Possible income sources include grants, such as One Source grant for civic tech and data
So what sort of things do we want to do?
Do more of our most-successful events

Wikipedia Edit-a-thon
Partner with community groups; BikePgh went great; how about WalkPgh, others?
Tools to Speak to Power

Second session already has 34 signups
Can we build a website that teaches the same ideas?
That should be a project for this year
Connor Gets Ambitious:
This could be a good and big thing; it could be enough to support a full-time staff
Connor puts in ~10hr/wk, and could do 40
Connor has spoken with some foundation folks informally; if we build it, there is likely money available
Question: Connor, what would you do?

Plan events more than 1 month ahead
Plan more than 1 event per month; perhaps weekly instead of monthly

Panels, discussions, speakers (perhaps out-of-town)

Currently we often duplicate events that succeeded for other brigades; we could instead be the ones creating new, unique events
Publish more than tweets
Do the "homework" of implementing a first pass at the ideas that come up in meetings
Keep up with all the other tech orgs in town, "calendar awareness"
Writing grant applications
Documentation

There has been some success locally with "shared staffing" models; several orgs hire the same professional together, each gets them part-time
Having someone who can be the ground-game face of the org during business hours would be good
Doing consistent weekly events does take a lot of work
Is half-time, at least for a while, a possibility?
Tasks described cover many roles; could you hire someone else to do part of it while continuing your current job?
But Going Back to the Previous Questions, What Do We Want to Do?
Would like to do something "very Pittsburgh"

Like the Fish Fry or Pierogi maps

Take public stances

Without being "political", that is, without supporting or opposing particular politicians or parties

Teach the skills from Tools to Speak to Power presentation, apply them and document the results
Identify an issue of disparity in the community, use skills and tools to help the under-served

What about water quality in Pittsburgh?

Lots of individual lead tests being done, but no one is really collating them
Someone on Reddit had the same idea, but not everyone is on Reddit

Does the person on Reddit know we exist?

Adopt-a-Thing (usually hydrants) is a fairly complete off-the-shelf project, a quick win * Adding to that, city reports weather emergencies; could make it auto-contact adopters after weather emergencies

If I miss a C4P meeting, how do I keep track of priorities and projects?
Add some continuity to projects, too. "This quarter, we're focusing on …"
Organizational Roles for 2017
Required Positions:
Captain — Connor
Storyteller (Communications) — Hollen
Community Organizer (Recruiting) — Toby
Delivery Lead (Point of Contact for Projects) — Christian and Mark again; delegate more by-project
Optional Positions
Duties will be carried out by someone in a required position unless someone volunteers:
Training Organizer (Onboardiing) — Toby
Government Liaison
Developer Evangelist (Like delivery lead, but nice)
Event Organizer — Connor
Data Evangelist (Data Lorax)
Policy Evangelist
Website Manager - Christian & Hollen
Maptime - Christian Gass (w/ support from Melinda A, Eleanor Tutt, and others interested) - The Maptime org emphasizes a distributed, volunteer and step up approach. Maptime is a flag to rally around.
We discussed adding a Documentation Lead. Just as the Delivery Lead works at a high level on project delivery and also makes sure each individual project has a per-project Delivery Lead, a Documentation Lead would make sure each project has a per-project Documentation Lead and would work to make our documentation more consistent, with the goal that anything we release is repeatable. Having that as a role would also formalize our commitment to doing better documentation and being more transparent.
If the organization formalizes as a non-profit, should, or will, the Executive Director be separate from Captain?
Yes

After discussion, people feel Connor might be best as Executive Director, but should be Captain until we make this change

For an example of how this role-split works in practice, we discussed LITA (Library Information Technology Association) Executive Director Jenny Levine and her relationship to the board; the board sets the vision, priorities; Jenny helps wrangle volunteers and staff to make it all happen, does a great deal of between-meeting homework
Returning to Visions for the Future
More things we could do:
Making existing data sets available to be easily used in common art tools
Mapping all sorts of businesses to the policies or issues they have supported

Consider how this data can be used for ill

Building on that, how about a Data Ethics meetup?

What programs will you not write? Make a list now.
See neveragain.tech

We should focus on fewer projects, better documented ** We will require a Documentation Lead for projects (along with a Delivery Lead and a project plan)

Clean up our GitHub

Make it clear where items such as meeting minutes should go (in the blog)
A GitHub wiki is just a specially-formatted repository
The start of a project is messy; it's okay to start with a private repo
Code of Conduct Review
The CoC is in GitHub, but it needs to be on the website
Needs to have contact information for group that handles potential CoC violations
There is a Slack contact, but that username is for the CfA Slack and needs to be removed
So, CoC Group

Members: Connor, Coral, Eleanor, Hollen, Matt - open to more volunters!
Group should all be reachable via a single email (safespace@…)

Each event should start with a mention/summary of CoC and how to identify the duty officers present for that event. Printed copies of the CoC should be made available at each physical event
Need some way to identify those responsible for handling potential violations a the event; a special lanyard? A button?
Next Hack Night
Thursday - Civic Hack Night - Data + Activism Redux!
February Hack Night
Fish Fry Map Data Entry-a-Thon and Pierogi Potluck
As close to Ash Wednesday as possible